Follow up to Penticton Council Meeting Jan 9 2012 - Smart Meters/AMR's (new hydro meters)
Submitted by Kevin Proteau on Thu, 01/12/2012 - 7:21am
Follow up to Penticton Council Meeting Jan 9 2012 - Smart Meters
Kevin Proteau from LSL attended the city council meeting Where I had a 5 min delegation on smart meters.Curtis Bennett was asked to speak as an accreditted electrical professional. Curtis Bennett has been acceppted in the American courts as a professional to speak on smart meters and the dangers of the frequencies. He also was asked by the Canadian Parliament to speak on the smart meters as well.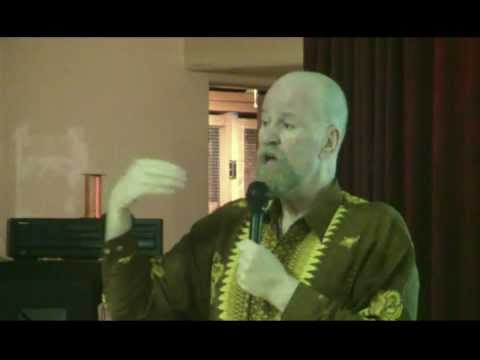 Smart Meters - Curtiss Bennett Certified Professional Electrical Engineer - B.C
Interprovincial Journeyman Electrician(Red Seal)
Adjunct Faculty, IHF & GEDI
Thermografix Consulting Corporation
Firstly - I would like to thank the Penticton City Council for allowing me to speak on the very controversial smart meter issue. Also would like to thank council for donating a room to me to have a further information session on smart meters / Amr /Ami wireless devices as well as their commitment to attend. I have been contacted by Karen from the city and the city council will be available for this meeting in the middle of Feburary. Until said time these wireless meters will still continue to be installed even though the serious dangerous risks were pointed out to council.,such as the frequencies not being compatiable with electrical devices in our homes such as pace makers. There are many dangers to these smart meters and all this info is available on www.localssupportinglocals.ca website under news ,and video for those who wish to know more.
Secondly - I have to say I am very disappointed by the media on this matter for there lack of reporting even though Penticton Herald did write a good piece concerning the meeting on page 3 of which I am grateful, but it was more important to report on the front page the culling of the deers. Now I love all animals as much as the next person but considering they , the Penticton Herald as well as Penticton Western News found it more important to put on their front page the culling of the deers before the health and safety of the citizens of Penticton is worry some to me. No one has contacted me to find out more or ask to do a story. Added note Penticton Western News did not write anything pertaining to the smart meter delegation.
Anyone wanting to do a story may contact me Kevin at 250-770-9789